Photos from
2003 St. Patty's Regional Open
at
Tyler's Taproom
in Carrboro, NC:
THE FINALISTS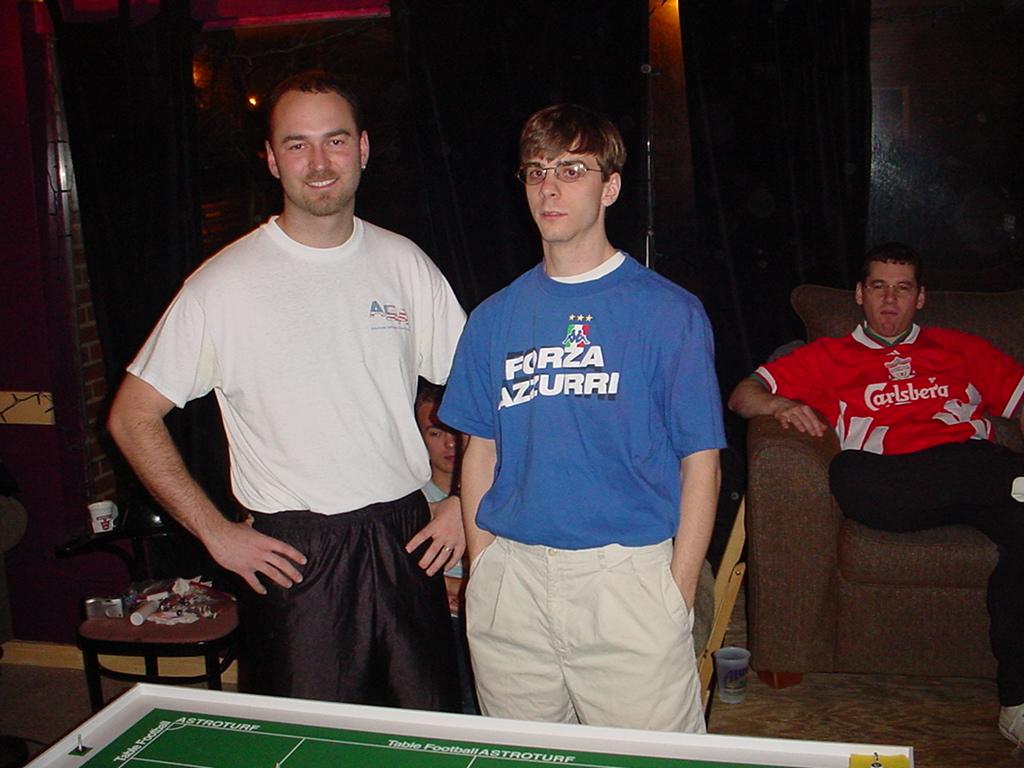 Champion Eric Walton (L) & Runner-Up Andrew Giffen
Jon Hart (L) v. Matt Giffen (R)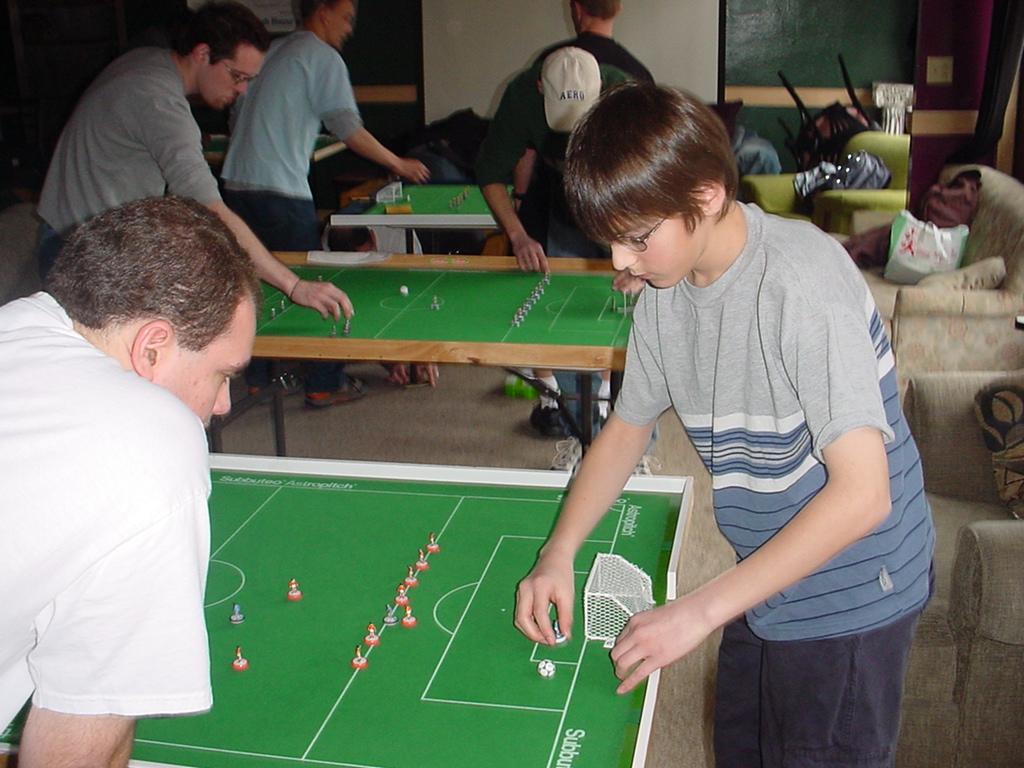 This group match ended 0-0.
Nick Giffen (L) v. Alan Underwood (R)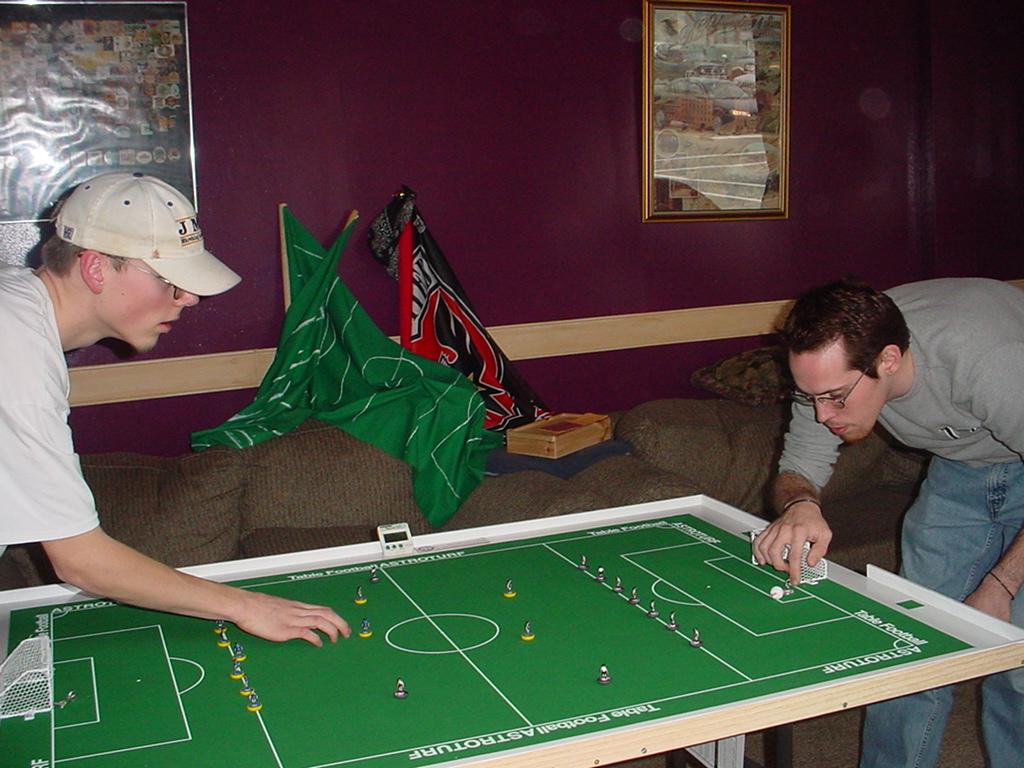 Nick prevailed 1-0 in this group match.


GROUP PHOTO
The participants.
VENUE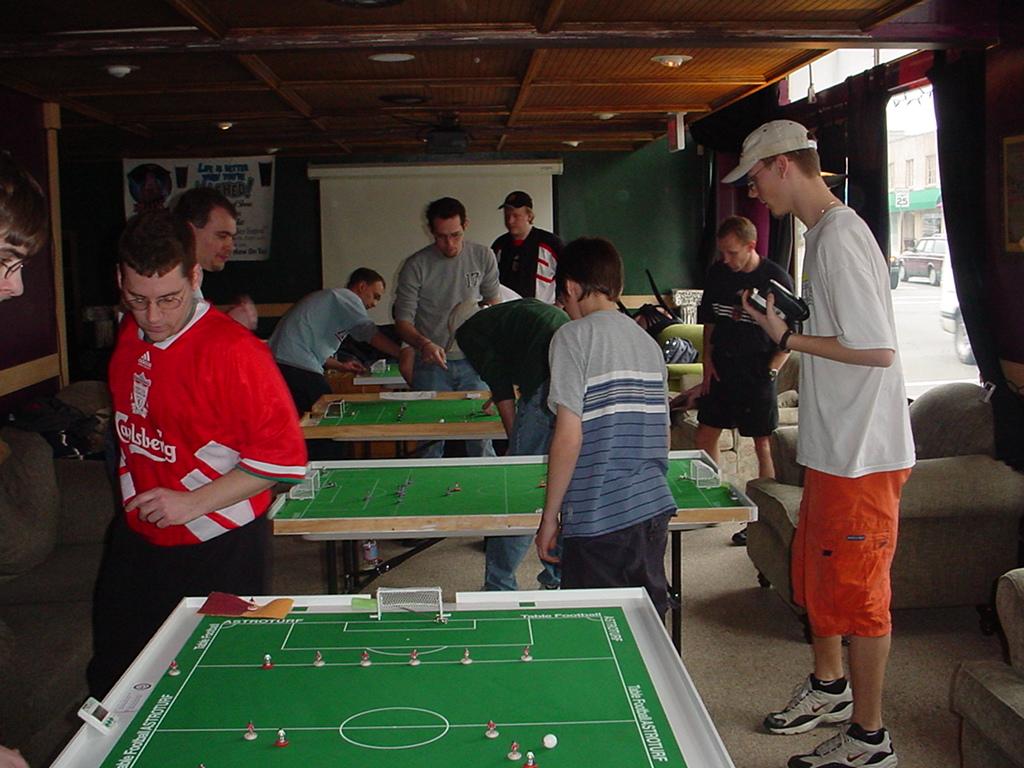 The cozy back room at Tyler's.
Jim Taylor (L) v. Jason Mathes (R)
Taylor won en route to a first place finish in Group C.